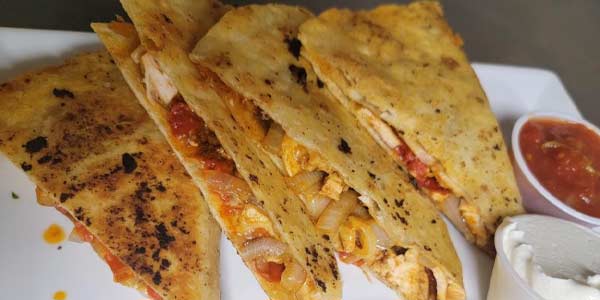 QUESADILLA
Flour Tortilla - Cheddar Jack Cheese - Green Peppers - Sautéed Onions - Salsa - Sour Cream 11.00
Add: Fried Chicken - 4 | Grilled Chicken - 5 | Shrimp - 7 | Beef - 6 | Pulled Pork - 7
Buffalo Chicken Quesadilla
Flour Tortilla - Mozzarella - Lettuce - Fried Buffalo Chicken 13.00
Nachos
Fresh Tortilla chips - Cheddar Jack Cheese - Queso - Fire Roasted Corn - Black Beans - Lettuce - Tomatoes - Jalapeños - Salsa - Sour cream - Guacamole. Small 11.00 Large 21.00
Add: Fried Chicken - 4 | Grilled Chicken - 5 | Shrimp - 7 | Beef - 6 | Pulled Pork - 7
Fried Pickles
Breaded Pickle Chips - Dill Seasoning - Ranch Dressing 10.00
Fried Zucchini Planks
Breaded Zucchini Planks - Parmesan Cheese - Ranch or Marinara 11.00
ONION STRAWS
Fried Onion Straws - Ranch 13.00
PUB PRETZELS
Bavarian Pretzel Sticks - Queso or Honey Mustard 9.00
Chicken Tenders
(4) Fried Tenders 10.00
Loaded Fries
French Fries -Cheddar Jack Cheese - Bacon - Jalapeños 13.00
Buffalo Chicken Dip
House Made Buff Dip - Tortilla Chips 13.00
BLACK"BEHM" DIP
House Made Black Bean Dip - Tortilla Chips 13.00
CHIPS & DIPS
Tortilla Chips - Queso - Guacamole - Salsa 11.00
POU-ROGIES
Pierogies - Cheese Curds - Gravy - Parsley 15.00
POUTINE
French Fries - Cheese Curds - Gravy - Parsley SMALL 7.00 LARGE 14.00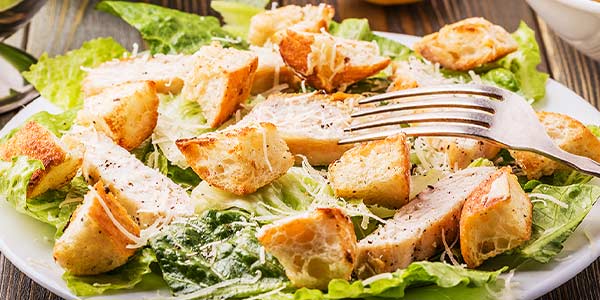 HOUSE SALAD
Lettuce - Tomato - Onion - Cucumber - Croutons 12.00
Fried Chicken - 4 | Grilled Chicken - 5 | Shrimp - 7 | Salmon - 8
PITTSBURGH SALAD
Lettuce - Tomato - Onion - Cucumber - Cheddar Jack Cheese - Hard Boiled Egg - French Fries 16.00
Fried Chicken - 4 | Grilled Chicken - 5 | Shrimp - 7 | Salmon - 8
CAESAR SALAD
Romaine Lettuce - Parmesan Cheese - Croutons - Caesar Dressing 12.00
Fried Chicken - 4 | Grilled Chicken - 5 | Shrimp - 7 | Salmon - 8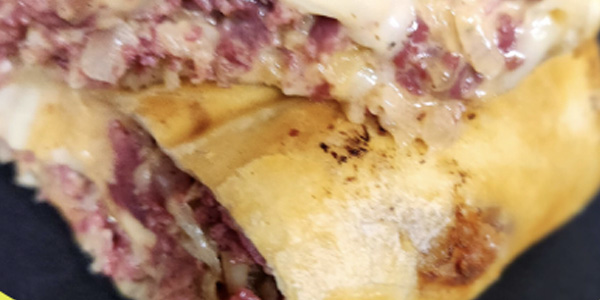 Stuffed fried flour tortillas
CHICKEN
Fried chicken - Mozzarella - Marinara 8.00
PEPPERONI
Pepperoni - Mozzarella - Marinara 8.00
STEAK BACON RANCH
Steak - French Fries - Mozzarella - Bacon - Ranch 13.00
VEGGIE
Mozzarella - Green peppers - Onions - Mushroom - Black Beans 14.00
CHICKEN BACON RANCH
Chicken-FrenchFries- Mozzarella-Bacon-Ranch 13.00
31 SIGNATURE ROLL
Cheddar Jack - Bacon - Fried Jalapeños - Fried Onion - Fried Chicken- Dr. Pepper BBQ 13.00
THE BECKA
Kielbasa - Cheddar Cheese - Sauerkraut - Pierogies - Fried Onion 14.00
REUBEN
Swiss - Corned Beef - Sauerkraut - Thousand Island 14.00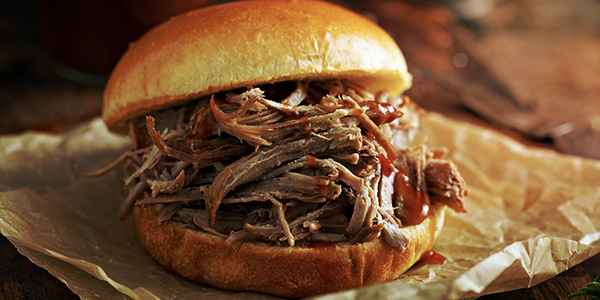 PULLED PORK SANDWICH
Smoked Pulled Pork - Brioche Bun - Coleslaw - French Fries 15.00
SMOKED KIELBASA DINNER
Smoked Kielbasa - Sauerkraut - French Fries - Fire Roasted Corn 16.00
SMOKED WINGS
6 Whole Wings - BBQ 12.00
SMOKED CHICKEN DINNER
Smoked Chicken Breast - BBQ Sauce - Cheddar Jack Cheese - Bacon - French Fries - Fire Roasted Corn 19.00
Served With French Fries or Chips. Substitute a beyond burger for $3
BUILD YOUR OWN BURGER
Cheese Choice - Lettuce - Tomato - Onion - Pickle 16.00
ADD ON
Sautéed Mushrooms - Sautéed Onions - Sautéed Peppers - Fried Jalapeños - 1.00
Bacon - Fried Egg - Extra Cheese - 2.00
Bacon Jam- Guacamole-$3
Bacon Jam Burger
American Cheese - Bacon Jam - Bacon Slice - Lettuce - Pickle 18.00
COLBY "ARMSTRONG" BURGER
Double Smash Burger - Colby Jack Cheese - Fried Pickle - Fried Jalapeños - Fried Egg- Maple Ketchup - Lettuce - Tomato - Onion - Pickle 20.00
*A portion of sales are donated to the Pittsburgh Penguins Alumni Association
POU-BURGER
Cheese Curds - French Fries - Gravy 16.00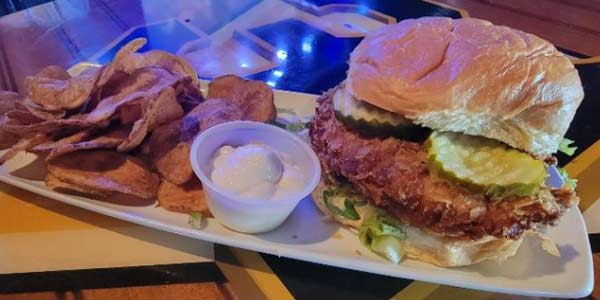 Served With French Fries or Chips
BUFFALO CHICKEN SANDWICH
Fried Chicken Breast - Buffalo Sauce - Lettuce - Brioche Bun 13.00
JERKED CHICKEN SANDWICH
Jerked Fried Chicken - Pepper Jack Cheese, Coleslaw - 31 Signature Sauce - Brioche Bun 16.00
31 SIGNATURE WRAP
Cheddar Jack - Bacon - Fried Jalapeno - Fried Onion - Fried Chicken - Dr.Pepper BBQ - Lettuce - Tomato 15.00
CHICKEN CAESAR WRAP
Grilled Chicken - Lettuce - Romaine - Caesar Dressing - Crouton Parmesan - Flour Tortilla 15.00
TOSTADADILLA
Ground Beef - Chedder Jack Cheese - Tomato - Queso - Tortilla Chips - Lettuce - Flour Tortilla - On Side Sour Cream 16.00
REUBEN
Swiss - Corned Beef - Sauerkraut - Thousand Island - Rye Bread 16.00
FISH SANDWICH
Fried Cod - Brioche Bun - Lettuce 18.00
CHICKEN PARM SANDWICH
Mozzarella - Hoagie Bun - Fried Chicken - Marinara - Parmesan Cheese
PLATES
FISH & CHIPS
Fried Cod - Coleslaw - French Fries - Tartar 17.00
CHICKEN TENDER DINNER
Chicken Tenders - French Fries - Coleslaw 17.00
CHICKEN BOWL
Mashed Potatoes - Fire Roast Corn - Froed Chicken - Choice of Gravy or Shredded Cheese 15.00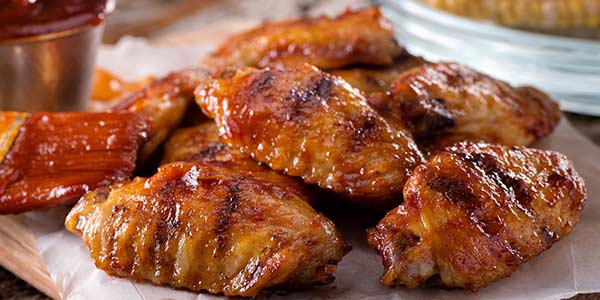 Bone In Wings
(6 Wings) 10.00 / (12 Wings) 20.00 / (18 Wings) 30.00
Boneless Wings
(6 Wings) 9.00 / (12 Wings) 18.00 / (18 Wings) 27.00
flavors
SAUCES
BBQ - Dr.Pepper BBQ - Mild - Hot - Carolina Gold - Garlic Parmesan - Honey Jalapeno - Sweet Chili - Honey BBQ - Caesar Does Texas- Hot Honey - Hot Garlic Parm - 31 Signature
DRY RUB
Ranch - Cajun - Siracha - Louisiana Ranch - Lemon Pepper - Jerked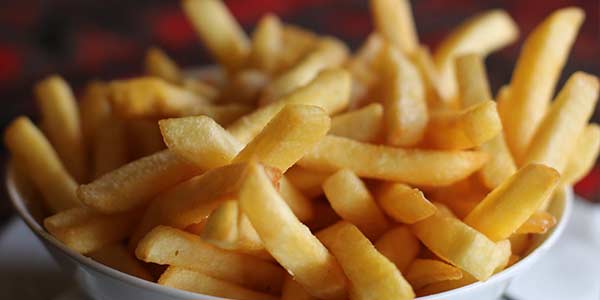 Ranch Kettle Chips 5.00
French Fries 5.00
Chips & Salsa 3.00
COLESLAW 5.00
Cheese & Bacon Fries 7.00
Side salad 7.00
Fire Roasted Corn 5.00
PIEROGIES 5.00
MASHED POTATOES 6.00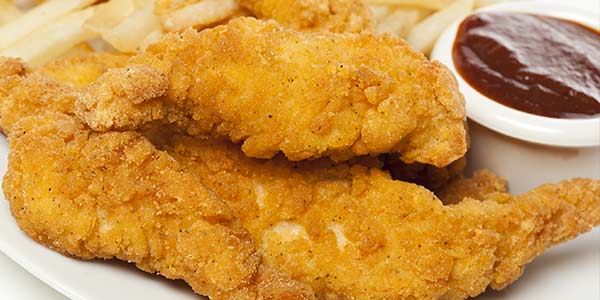 All meals come with fries.
Grilled cheese 7.00
Mac and Cheese 7.00
CHICKEN TENDERS 7.00
Grilled Chicken 7.00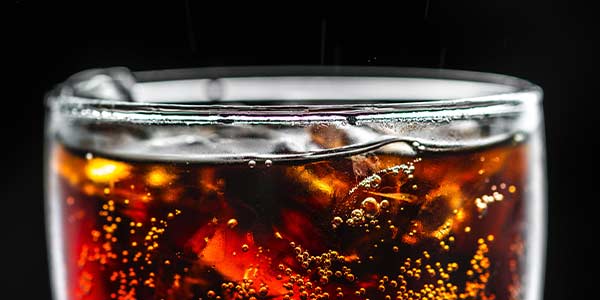 Pepsi - Diet Pepsi - Citrus Soda - Ginger Ale - Lemonade - Black Lemon Tea 3.00
Prices may vary during special events.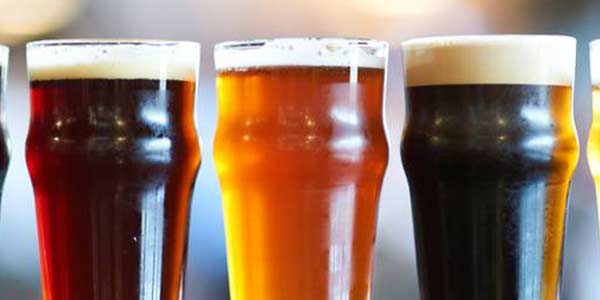 draft beers (16 ounce & 20 ounce)
Coors Light
Yuengling
Miller Lite
Labatt
Rotating IPA Tap
bottled & cans
Domestic
Coors Light
Miller Lite
Yuengling
IC Light
Iron City
IC Light Mango
Budwiser
Bud Light
Michelob Ultra
MGD
High Life
Rolling Rock
O'Douls NA
IPA
Sierra Nevada
Hazy Little Thing
Dogfish Head 60 Minute
Lake Shore Fog
Victory Sour Monkey
Southern Tier 2XIPA
Micro
Ask about our Seasonal Releases.
Blue Moon
Leinenkugels Seasonal Shandy
Sierra Nevada Pale Ale
Landshark
Stout
Southern Tier 2XStout
Import
Stella Artois
Guinness
Labatt
Corona
Corona Light
Modelo Especial
Amstel Light
Heineken
Fruit/Other
Angry Orchard Crisp Apple
Redds Apple Ale
White Claw Variety
Truly Variety
Smirnoff
Twisted Tea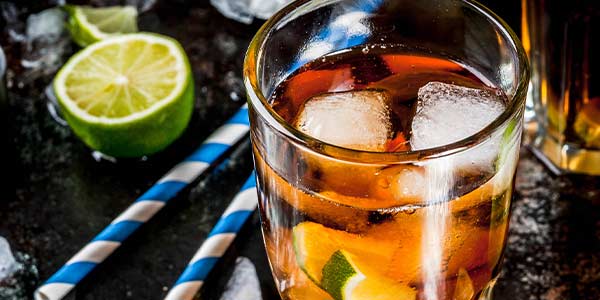 Ask about our Seasonal Mixed Drink Specials.
Moscow Mule
Dark & Stormy
Mimosa
Bloody Mary
Long Island Iced Tea
Rum Runner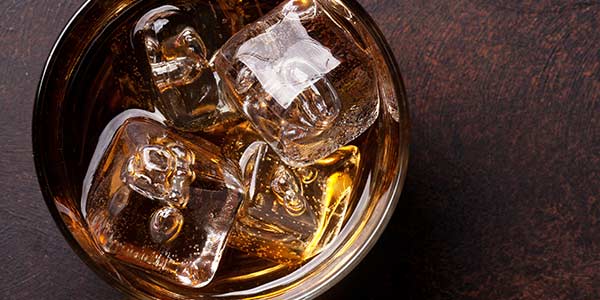 whiskey
Crown Royal, Apple, Vanilla and Seasonal Release
Jack Daniels
Seagrams
Makers Mark
American Honey
bourbon
Jim Beam
Bulleit
Jameson
Red Stag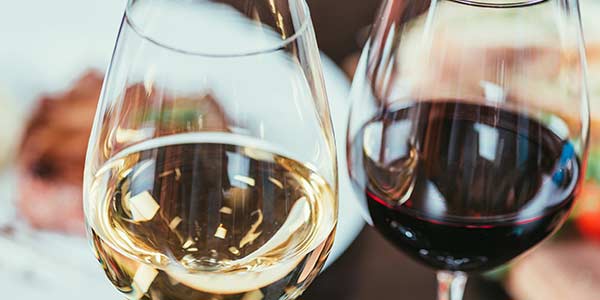 Canyon Road Cabernet
Canyon Road Chardonnay
Canyon Road Merlot
Louis Martini Cabernet
Starborough Sauvignon Blanc
Wycliff Brut Sparkling
Champagne
Prices may vary during special events.
Monday - ThursdaY, 3:30pm - 6:30pm
$3.10 Well Drinks
$3.10 Select Domestic Bottles
$3.10 Domestic Drafts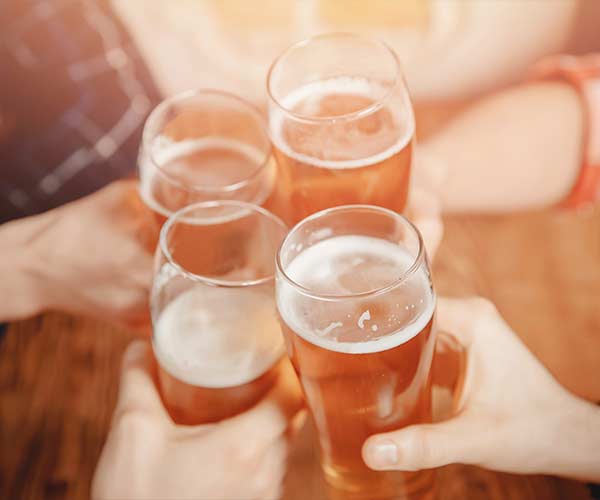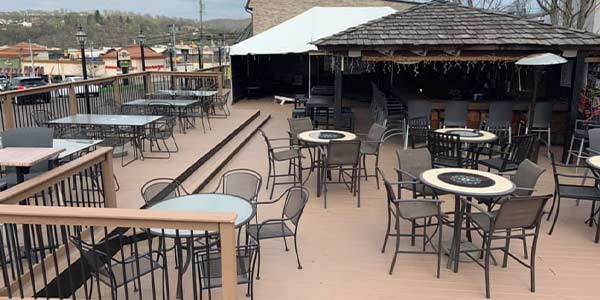 Heated, covered patio open daily, weather permitting.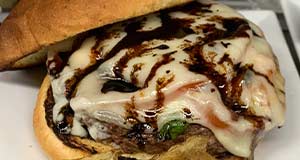 Monday
$10 Burger & Fries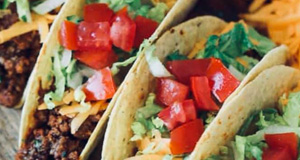 Wednesday
Poutine Special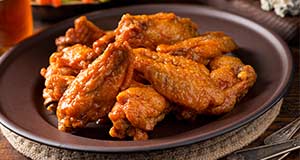 Thursday
Wing Night85 cent wings, 6PM - 9PM